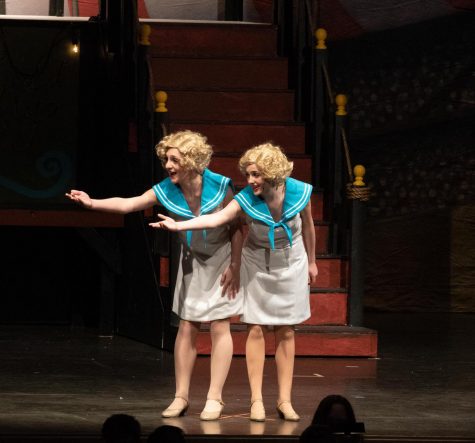 Charlotte Mandy, Editor
February 28, 2019 • No Comments
Come look at the "freaks!" Shawnee's Sideshow showcases our talented students in a compelling story of identity and unconditional love. From the Texas Freak Show to Hollywood, Sideshow follows conjoined twins Daisy...
Rachel Piazza, Writer
February 20, 2019 • No Comments
SPOILER WARNING  You've probably heard of, or attempted, the Bird Box challenge. For now, take off the blindfold, because there is more to this movie than memes. The movie alternates between flashbacks...
A Young Author's Tips on How to Write a Novel
February 13, 2019
Renegade Review: Black Mirror Bandersnatch
January 23, 2019
An Apple a Day Keeps the Doctor Away… or Does it?
January 22, 2019

Loading ...