Support Your Local Farms
It is a Win-Win for Everyone!
New Jersey certainly isn't called the garden state for nothing! Annually, we produce more than a hundred types of fruits and vegetables. For the production of blueberries and cranberries, NJ is one of the leading states. 
When you buy your fresh produce, choosing to buy from a local farmer is the best option. Buying fresh fruits and vegetables from the areas surrounding Medford supports the local economy. Many farmers can tell you how the food was grown, so you know exactly how the food goes from seed onto your plate.
Local farm-grown produce not only tastes better than what comes from the grocery store, but it's much richer in nutrients! Many commercial farms use chemicals to produce a larger bounty of crops faster. These chemicals aren't good to be consumed, so that's why nearly every family-owned farm grows its crops naturally. 
Not to mention how many vitamins and minerals are lost carrying produce across the country! When you get a bucket of fresh tomatoes or strawberries that were only plucked off the vine the day before, you're getting the best possible product. 
If your family has a busy schedule, joining a CSA may be the best option for you. Instead of driving to a farm stand, you can have a box teeming with fresh and local produce delivered to you or drop off at a close location. CSA stands for Community Supported Agriculture. You can help local farmers by getting their products delivered to you! Many farms in the area have CSA programs, and all you have to do is pay a yearly fee to have fruits and vegetables grown nearby delivered. 
These days, climate change is a large issue across the world. Most of the destruction to the planet is caused by large corporations. But it still helps for you to do your part! Buying local produce helps by omitting less harmful gases that would usually come from trucks transporting it to your grocery store. 
Now that you have a bounty of information and are wondering where to start, you're in luck! Below is a list of local farms and farm stands that you can buy produce from. 
Note: The produce you get in the CSA box is whatever comes seasonally. The peak season to visit any of these is June through September, but it can vary based on what you're interested in. Check out an NJ seasonal produce calendar for more information.
Russo's Fruit and Vegetable Farm– a large farm market with all types of produce. They also sell other local products such as honey and jam. Their farm does pick-your-own as well. 
529 Medford Lakes Rd, Tabernacle, NJ 08088
Red Top Farm Market– a roadside farm market with a beautiful selection of locally grown produce, also has local meats and honey. You won't believe how many tomatoes they have there in July!   
1801 NJ-70, Vincentown, NJ 08088
Mill Creek Organic Farm– If you're looking to either join a CSA or enjoy some local eggs or grains, this farm is perfect for you.
 105 Eayrestown Rd, Medford, NJ 08055
Fertile Crescent Farm– Not only does this family farm have a produce stand in front of their farm, they also sell their produce at local farmer's markets! You can buy naturally grown local produce to your heart's desire here. 
105 Eayrestown Rd Medford, NJ 08055
Farm Stand on Eayrestown Road– Don't let its smaller size steer you away! This family farm stand is out in front of a home on this road, and you can see the vegetable fields the produce was grown in just a stone's throw away. 
613 Eayrestown Rd Lumberton, NJ 08048
Eckert's Corn– This is a beloved stop for families picking up produce on their way to the shore! Here you can get stunning ears of corn, eggplants, and tomatoes.
1642 Rt 70 Vincentown, NJ 08088
Beyond the farms I listed, there are many more local farms and farm stands worth visiting! When driving in the area, you may be surprised by how many you see in the warm weather months. 
Buying local produce benefits farmers, and in turn, benefits you!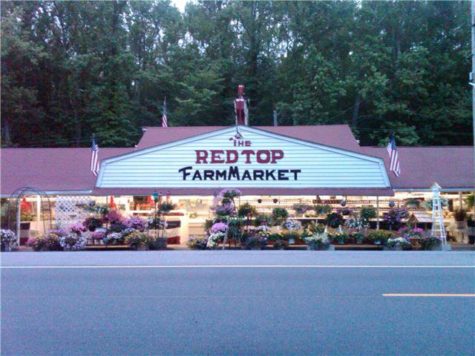 Leave a Comment