A Taste of Salem: Food Review
Last week my sister and I decided to take a trip to Salem, Massachusetts. This close to Halloween, there are multiple dishes in town that reflect the lively, autumnal energy of Salem. Luckily, I got three days to try as much food as possible: this is my review of everything I ate. 
The first meal I tried in Salem was at Ledger. This restaurant is located in the former Salem Savings Bank building (circa 1818). The dishes and drinks are reminiscent of 19th century recipes, and the layout is unique, even having a privacy wall made of the bank's old safe deposit boxes.
Our appetizer was the fried brussel sprouts with parmesan, za'atar (a mixture of toasted sesame seeds, dried sumac, salt, and other spices), and caesar. The brussel sprouts were on the softer side and notably salty. Usually I prefer them to be crispier but the flavor made up for it. 
Next we split the squash bisque. It had lime, red curry, coconut, thai basil, mint, cilantro, and pepitas (pumpkin seeds). It was so smooth and creamy, and the seasoning was powerful. It was the most memorable dish from my entire trip. 
For my main course I tried the Long Island duck breast. It included mushroom purée, acorn squash, maple urfa, pepitas, and currants. The meat was seasoned nicely and the mushroom purée enhanced the flavor and blended well with the texture of the duck. However, I did not enjoy the acorn squash. It tasted almost like burnt pork and the texture was more similar to a mushroom than typical squash. Overall, the squash was not for me, but the duck was pleasant. 
The next morning we set out for Caramel, a small French café down the street from where we were staying. The café smelled strongly of fresh baked bread and pastries. They had a large display of macrons, and even some Halloween themed ones. 
I tried the apricot tart and the passion fruit tea. The tart was fresh and not too sweet, and it was deliciously flaky. The apricots were refreshing and the crushed pistachios in the center were a nice salty touch. The tea was fragrant and paired well with the fruity tart.
We headed to the Lobster Shanty for lunch. I got a Connecticut style lobster roll with fries. There was a ton of meat and it was perfectly cooked. The only complaints I have are that the sandwich was a bit open-faced with what appeared to be soggy sliced bread, and there was too much butter, which did take away from the flavor of the lobster meat. Still, it was a delicious lunch, and I couldn't have gone to New England without ordering a lobster roll!
Later on we needed some more fuel so we stopped at the Kakawa Chocolate House. The place was filled with the smell of rich chocolate, and it was decorated with Dia de los Muertos skulls and papel picado. At each of the tables, they had books about the history of chocolate to flip through while enjoying your food or drinks. I tried the mocha, in which the chocolate to coffee ratio was significant, as expected from a chocolate house. Nevertheless, it was wonderfully rich and served as a necessary pick-me-up.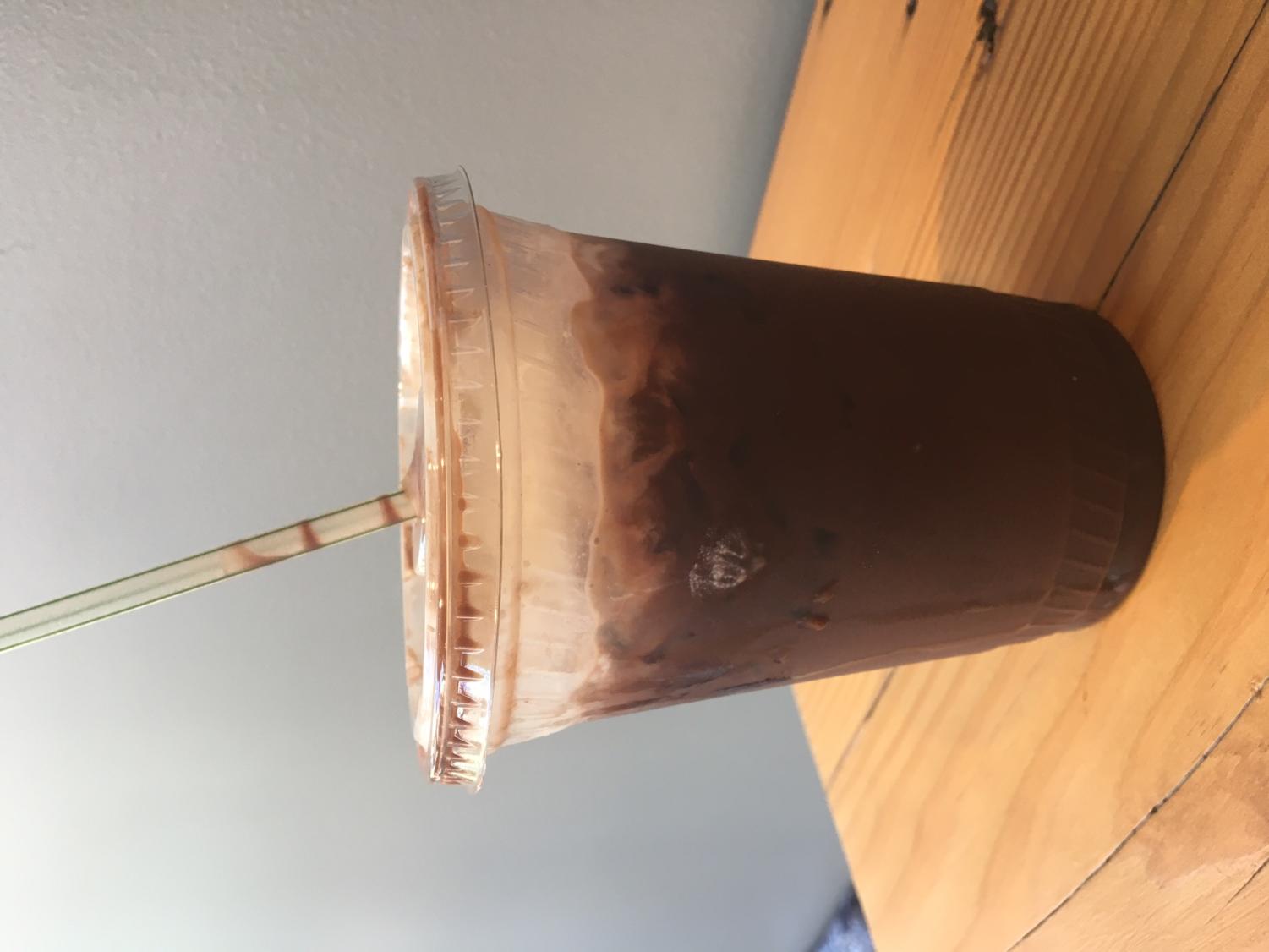 For dinner we made reservations at Adriatic, a Mediterranean restaurant. To start, I got their garden salad, which was really fresh, but had entirely too much feta on it. I'm talking like at least a cup and a half of feta piled on top of a small bed of lettuce. For my dinner I tried their pumpkin ravioli which had brown butter, sage, apples, and crumbled amaretti cookies. They were very sweet, but not sickeningly so. The texture was a bit different from standard ravioli in that it was gooier and thinner, but still so flavorful. It was the perfect fall dish.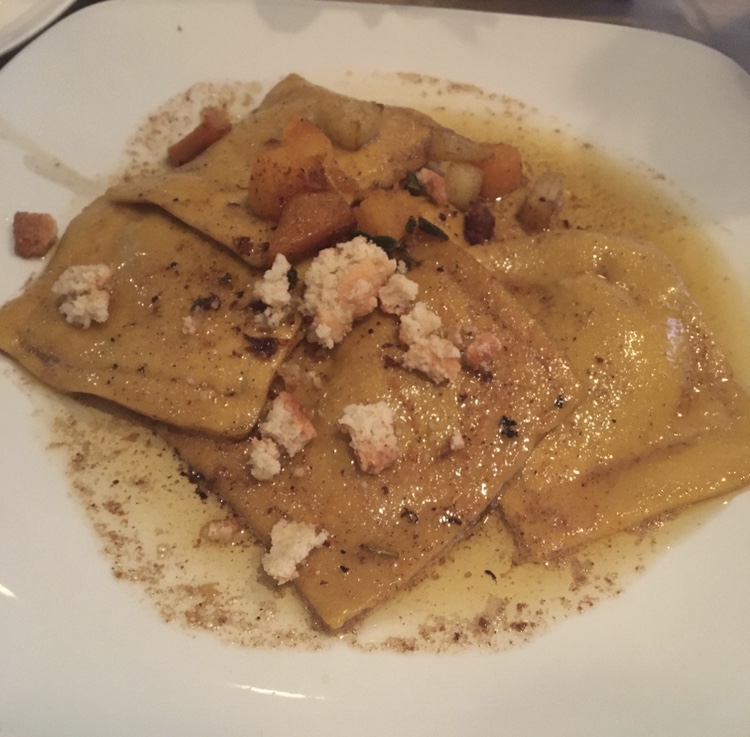 After a long day we checked out Maria's Sweet Somethings. Downstairs is a candy shop with cute Halloween knick-knacks and homemade chocolates. Upstairs is an ice cream parlor, where I tried their raspberry sorbet. It had little chunks of frozen raspberries in it, which are one of my favorite snacks, so naturally, I loved it. Their sizes do run big so if you don't like too much sugar I'd recommend getting the kiddie size. It's sufficient and refreshing! Even though it was bone-chillingly cold outside, dozens of people packed into the parlor for ice cream. 
The next morning, we walked to Wolf Next Door, a cute little coffee shop. I ordered the chai latte and breakfast sandwich with eggs, bacon, and cheddar cheese on an english muffin. We ate our breakfast behind the House of the Seven Gables outlooking the harbor on a peaceful morning. The sandwich was filling and satisfying. It looked a bit like the cheese hadn't melted all the way, but upon eating it, it was perfectly gooey and stringy. The chai was spicy but not super powerful. This is probably one of my favorite memories from the entire trip.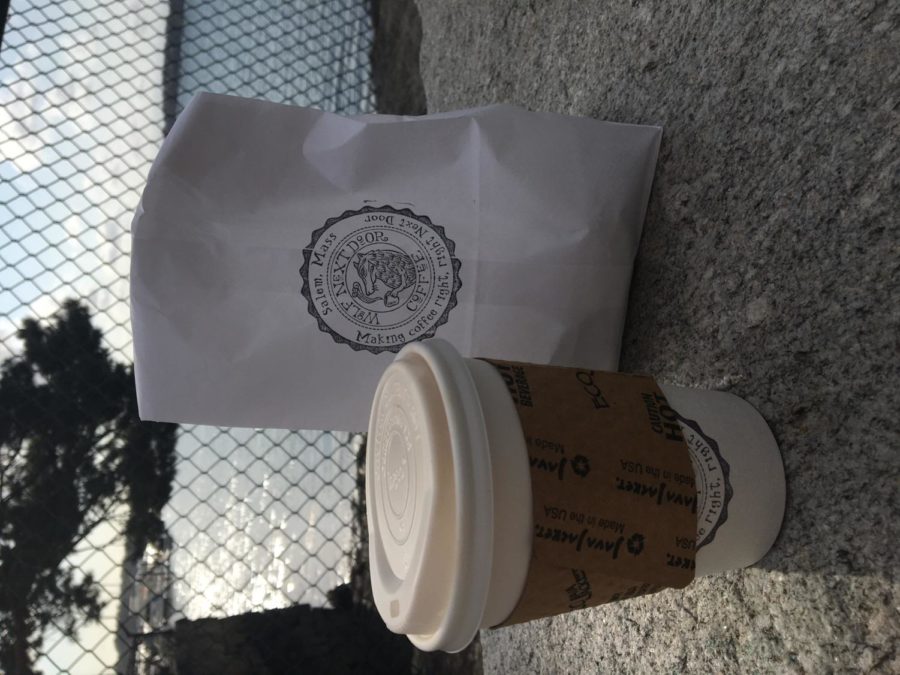 For lunch we checked out the New England Soup Factory, which I, as a soup connoisseur, had been eyeing up since day one. I had the chicken and vegetable soup with oyster crackers, and my sister and I split the mozzarella tomato sandwich. The soup was heavily seasoned (as you can tell from the rim of the cup in the picture below) and the meat and vegetables were al dente. The broth was a nice, warm meal on a cold day, and it was very flavorful. The sandwich bread was solid and the cheese and tomato were fresh. They also included some arugula and pesto on the sandwich, which supplemented the other acidic flavors.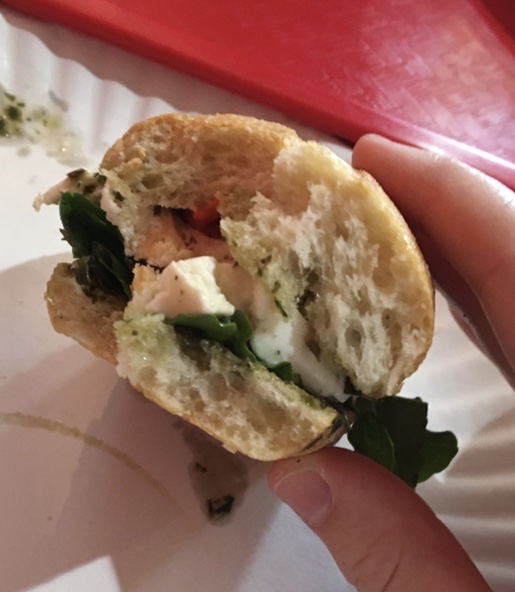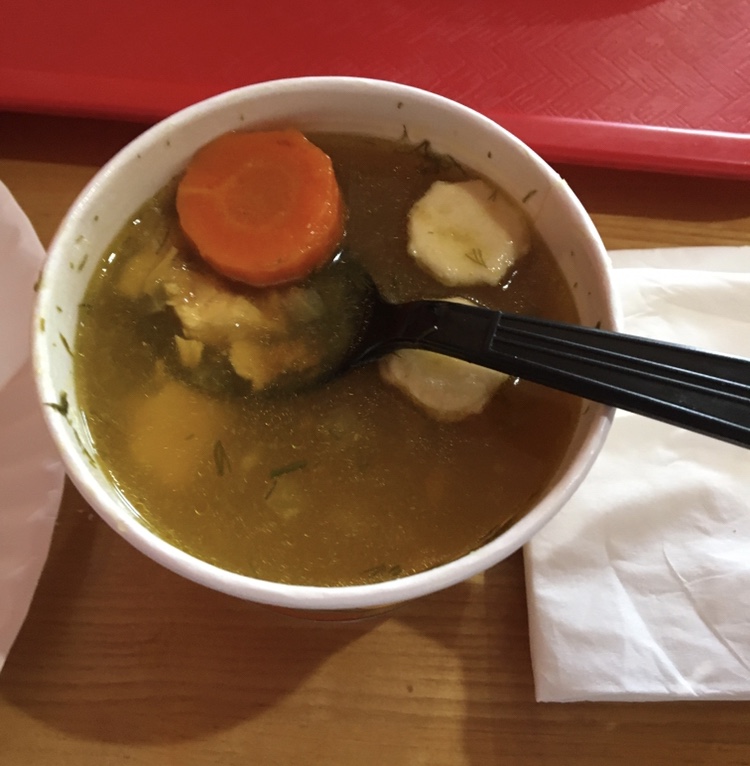 After shopping around Wharf Street, we stopped into Popped, a gourmet popcorn shop and ice cream parlor. We decided on some ice cream and I got the s'mores flavor. We sat down to eat on some stones lining the harbor and it made for quite the aesthetic picture. 
Finally for my last meal in Salem, we went to Koto, a Japanese restaurant. I got the Red Sox Maki, which had shrimp tempura, spicy tuna, and avocado. It wasn't too spicy, and the breading on the shrimp had a good crunchy texture. I also tried the Dragon Maki which was basically a California roll with eel on top. I was excited to try the eel, but unfortunately it was pretty bland, and the rolls were not as flavorful as the Red Sox ones. However, the cucumber and sesame were the prevailing flavors, and I did enjoy that. The texture was also good, not being too crunchy or soggy or fishy, but a good balance. Even if you don't like spicy food I'd suggest getting the hot rolls because they're actually more mild and are crucial to enhancing the flavor of the dish.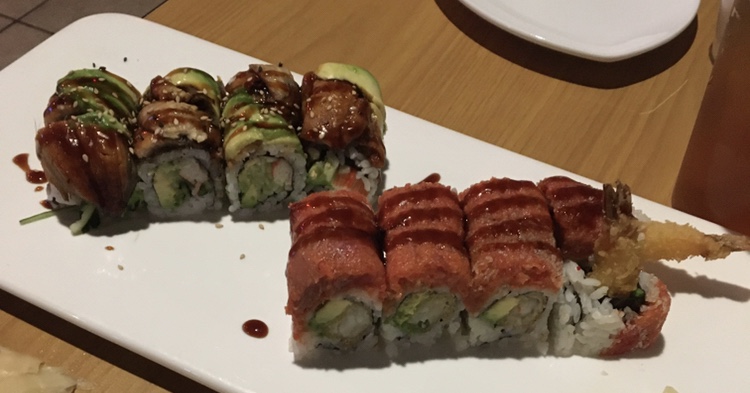 Honorable Mentions
Salem Spice, located on Wharf Street, is a shop with assorted bags of spices and teas. I got a bag of chai and something called "spice oddity" which commemorates David Bowie. I had seen the "David Bowie" description on an empty shelf, so I asked one of the workers about it. She offered to pack one for me. She says the spice is best on meats, especially chicken. The spice mix includes ancho chile, pasilla chile, cinnamon, ginger, onion, garlic, cumin, sea salt, sugar, mustard, black pepper, coriander, paprika, cloves, allspice, fennel, cayenne chile, and de arbol chile. 
This coffee shop is technically in Brookline, but it was too good to go without sharing. At Café Fixe, I got a chai latte and a croissant. The chai was extremely spicy and the croissant was flaky and buttery, served with some cherry jam. Beautiful breakfast. They even did cute latte art for my sister's drink.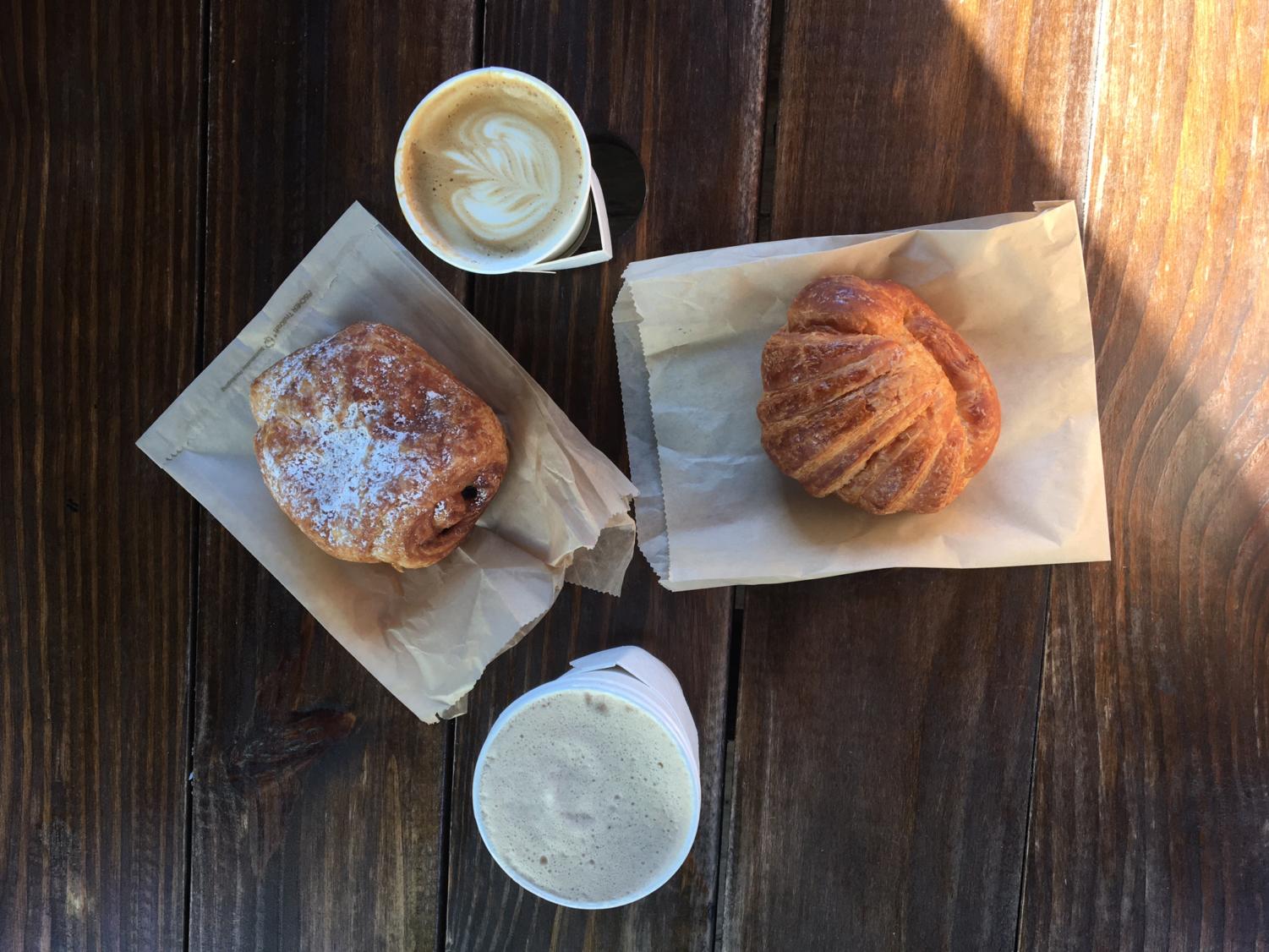 If you're ever in Salem or the Boston area I highly recommend checking out these restaurants. I got to try so many foods and it was the highlight of my trip!