New Teacher: Andrew Fiorentino
Special Ed teacher and Coach!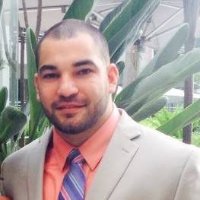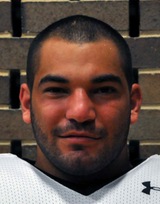 This week, the Renegade Report had the pleasure of interviewing one of Shawnee's newest teachers, Mr. Andrew Fiorentino!
Mr. Fiorentino went to Ocean City High School, where he was mostly involved in football and baseball. He said that he enjoyed his high school experience, and that his favorite part of it was having Phys. Ed on the beach. However, he admits that his least favorite part of school was trying to find parking spots each day at the school.
Mr. Fiorentino attended and graduated from Ursinus College in Pennsylvania. When he first graduated, he never thought of becoming a teacher. His first job was on the Ocean City boardwalk busing tables. However, he eventually decided to become a teacher because he wanted to coach, and he wanted to make a difference in the lives of students.
At Shawnee, Mr. Fiorentino is a special education teacher, as well as the coach of football, girls swimming, and boys lacrosse. Before Shawnee, he coached at Notre Dame High School. Mr. Fiorentino's favorite things about Shawnee are the school spirit, the students, and the staff. In his opinion, the best part of being at Shawnee is being around students who care about their future. Mr. Fiorentino is proud to be a member of the Shawnee staff.
Outside of Shawnee, Mr. Fiorentino enjoys watching/playing sports, and hanging out with his friends and family. Over summer break, in June, he got married to Shawnee alumni, Erika Tama (Yes, Mr. Tama's sister) and spent his honeymoon in Grenada. He also traveled to California to see his family.
Most importantly, his favorite food is pizza, and he says that he prefers it plain.