New Teacher: Mr. Loeb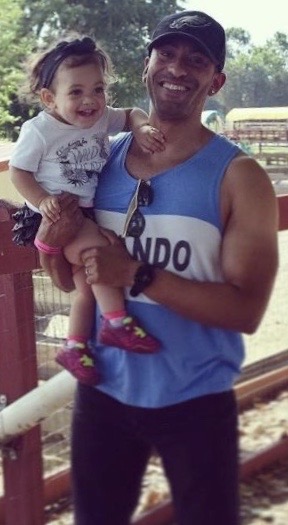 This week, the Renegade Report interviewed Mr. Davon Loeb, one of the new teachers in the English department at Shawnee High School. We are proud to welcome Mr. Loeb into the Shawnee family!
Mr. Loeb went to Montclair State University College for his Bachelor's degree and went to Rutgers University for his Master of Fine Arts degree. When asked about his family, he says, "I am married to my beautiful wife, Jennie, and we have one wild and crazy daughter, Georgie Kate." Mr. Loeb also mentions that he has a cat named Lola. When asked Mr. Loeb's favorite food, he claims La Bella's 'Grandma Pie' could easily be, "…the best pizza in Medford!"
Mr. Loeb previously went to our very own Shawnee for his freshman year of high school. Afterwards, Mr. Loeb went to Seneca High School for his sophomore, junior and senior year. His thoughts on the school at the time were that, "… it was a great experience then, just a bit overcrowded." At Seneca, Mr. Loeb participated in the Future Educators of America club as well as the Future Chefs of America club. When asked if he had always wanted to be a teacher, Mr. Loeb said, "I always wanted to be a teacher, but I also wanted to be a writer. So I thought that studying English and Education would be a way to follow both of my dreams."
As well as teaching, some of Mr. Loeb's hobbies include reading, writing, exercising and playing soccer with his daughter. His current thoughts on Shawnee are that he absolutely loves it thus far. "Ironically," he states, "the teacher I 'replaced' was my freshman English teacher." Mr. Loeb also mentions that he loves the community and the school pride Shawnee has. "I think I'm in serious debt to the school store because I keep purchasing Shawnee spirit wear," Mr. Loeb jokes. Seeing the enthusiasm Mr. Loeb has for the school, I'm sure those of us here at Shawnee will be happy to welcome him!